Introduction to Athletic Training and Management of Sport-Related Concussion
DOBLE CERTIFICACIÓN POR SOUTHEASTERN LOUISIANA UNIVERSITY
This course will provide an overview of the Athletic Training profession, risk-factors associated with activity, and focus on sports-related concussion assessment, management and confounding variables associated with recovery.
Obtains an understanding of sport-related concussions including physical examination, self-report symptomology, and assessment tools.
Identifies physical and environmental risk factors associated with specific activities that the athlete and/or physically active individual may engage in on a daily basis.
Accepts and appreciates the moral, ethical, legal and professional responsibilities to conduct safe programs, to minimize the risk factors of injury and illness for individuals engaging in physical activities.
Identifies areas that athletic personnel, administrators and supervisors must be familiar with, in an effort to prevent, reduce and manage the possibility of an injury or illness occurring to athletes and/or physically active individuals.
Identifies various roles and responsibilities of all allied health care providers that engage in the treatment of athletes and/or physically active individuals. Appreciates and acknowledges the differences between other allied health care professionals and personnel that provide health care to athletes and/or physically active individual.
Identify various career opportunities unique to the Athletic Training profession.
ALYSSA MONAHAN DODD
• licensed and board-certified Athletic Trainer at Southeastern Louisiana University.
with 5 years of experience at the NCAA Division I level.
• supervises Graduate Assistant Athletic Trainers, and serves as Instructor and Preceptor for SLU's Undergraduate Athletic Training Education Program.
• obtained a M.S. in Kinesiology/Athletic Training from Georgia Southern University and B.S. in Athletic Training from Springfield College.
• holds additional credentials in Dry Needling, KinesioTape, Graston M1, Vestibular Ocular Motor Screening, and QPR Training.
• She is an active member of the National Athletic Trainers' Association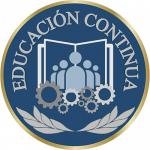 Para información de costos , facilidad de pago y cuerpo docente: