INNOVATION AND COMPETITIVENESS IN UNIVERSITY CENTERS
DOBLE CERTIFICACIÓN POR SOUTHEASTERN LOUISIANA UNIVERSITY
This course will explore ways in which higher education can leverage professional development/professional education opportunities, across multiple disciplines, for revenue generation.
This course will target both higher Education professionals as well as members of the business community who may wish to partner with institutions of higher education to deliver professional development courses and credits
This course will examine online and hybrid learning as a method of delivery for professional education programs.
This course will examine the ways in which Alternative Learning Models, can be used to deliver content, add value to the professional development experience, and increase revenue generation.
• MOOCs
• Digital Badges and Gamification
• PLA (Prior Learning Assessment) Credit Exams
This course will examine how professional education can be used as a pipeline for university enrollment at the undergraduate and graduate levels.
This course will examine current market driven professional development opportunities and identify the "hot topic areas" that are likely to provide the highest yield in revenue generation.
This course will examine how to deliver professional education using OERs (open educational resources) to reduce costs and expand access.
This course will examine the most common barriers that higher education faces in delivering quality professional education and potential solutions to those barriers.
This course will examine the role 3rd party vendors may play in scaling the professional development enterprise for greater revenue generation.
Course activities will include case studies, interactive discussion, lecture content, and formulating a 5-year professional education strategic plan of action
CHARITY BRYAN
Is Professor and Department Head in the Department of Kinesiology and Health Studies at Southeastern Louisiana University.
Prior to her appointment at Southeastern, she served at Kennesaw State University, Louisiana State University (LSU) and the University of Louisiana at Lafayette (UL Lafayette).
While at LSU, Dr. Bryan served as the inaugural Director of LSU Online and as Associate Dean for Distance Learning and Professional Education for the College of Human Sciences and Education
Dr. Bryan served as President of the UL Lafayette Faculty Senate and held the Vesta R. Bourgeois Endowed Professorship at UL Lafayette.
Dr. Bryan received her undergraduate degree in physical education from Samford University, Master's degree from the University of Alabama at Birmingham, and the PhD from Louisiana State University.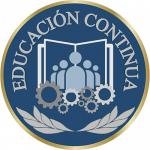 Para información de costos , facilidad de pago y cuerpo docente: